How About A Small Slow Cooker?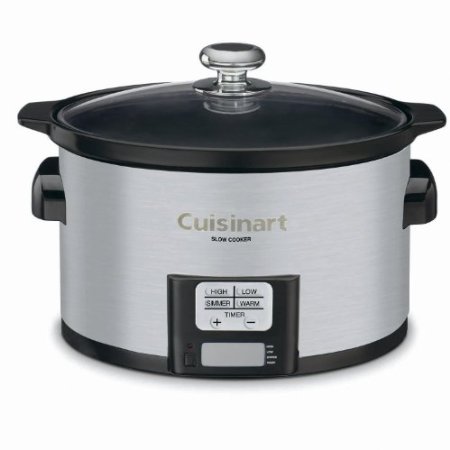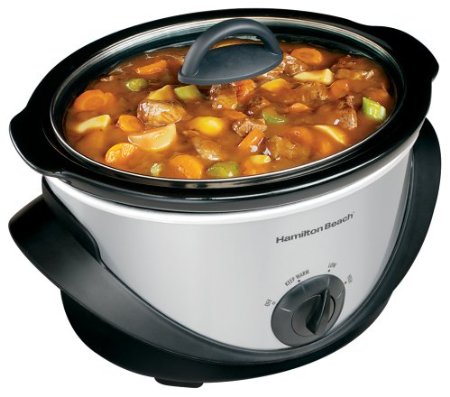 When you live in a small house or apartment and don't have a lot of space or have a small family, cooking large portions of food can be impractical. This is where the small slow cooker comes in to play.  Slow cookers that are 4 quarts in size or less are considered small.  Some of the most popular brands are Cuisinart, Crock Pot, and Hamilton Beach.
A lot of people have the idea that when you use a slow cooker you produce a large amount of food each time; this is partially true, but only if you have a large slow cooker.  A small slow cooker can be used for single meals or even just for little components of a meal like mashed potatoes. http://allrecipes.com/Recipe/Slow-Cooker-Mashed-Potatoes/Detail.aspx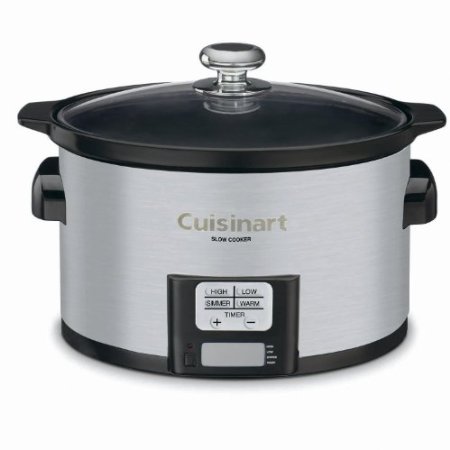 What Kind of Recipes Can Be Done in a Small Slow Cooker?
Most recipes for large slow cookers can be adjusted to accommodate the size of a small slow cooker. The fine folks at www.allrecipes.com have added the feature to change the number of servings.  This automatically adjusts the size of the recipe for you without any confusing mathematical calculations.
This spaghetti recipe is a quick and fairly easy meal that you and your family will love without the hassle of a lot of leftovers since it only makes five servings. Another good recipe for a small slow cooker is this cheesy potato soup because it is a hearty and tasty soup and only has a handful of ingredients.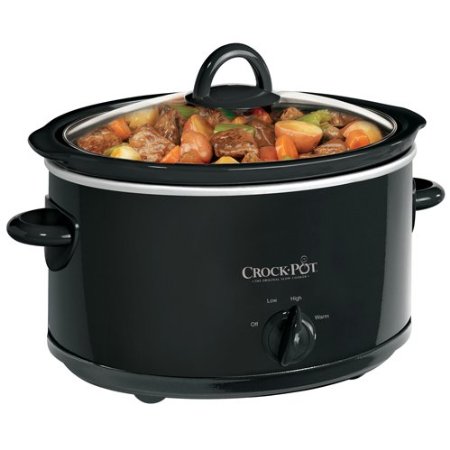 When looking for recipes for your mini slow cooker, look for ones with fewer ingredients because this will often reduce the space needed in your slow cooker. I've found that many soups and stews need to have their measurements reduced beforehand still, but that's fairly easy.  There aren't a lot of recipes especially made for small slow cookers and this is because most websites use seven or eight quart slow cookers when testing out their recipes.
How Do I Change a Recipe for a Smaller Slow Cooker?
Before the age of quick computers and the Internet, it would take a lot of math and rationing to get a make a reduced a recipe for a smaller portion, but these days it's fairly simple with the use of calculators. This site offers an easy way to reduce a recipe. If the recipe you want to use starts out with a eight quart slow cooker and you have a four quart slow cooker, it's best to divide your recipe in half, but that's up to your own judgment of measurements.
However when it comes to how long you should cook the ingredients in your mini slow cooker, this is more difficult to think about. When you are working with meat, you should cook it long enough to cook the meat thoroughly, but the rest is up to your own judgment of taste. Make sure your slow cooker has a good timer just in case.
Slow cookers are an efficient but still healthy way to cook good meals without too much effort. Some people don't need enough leftovers for a week or simply don't like this notion. Cooking in a small slow cooker will ultimately provide you with less food, and this is a good thing for a lot of people.