Succulent Slow Cooker BBQ Ribs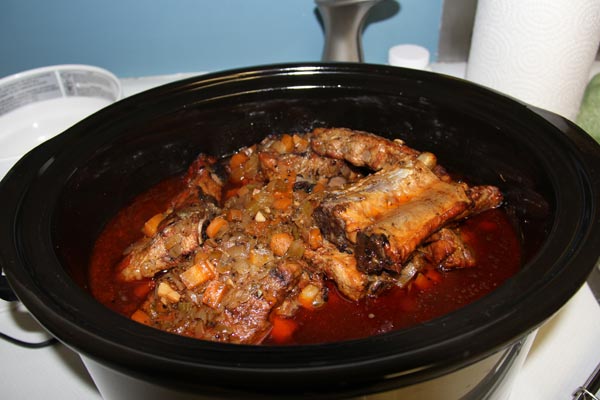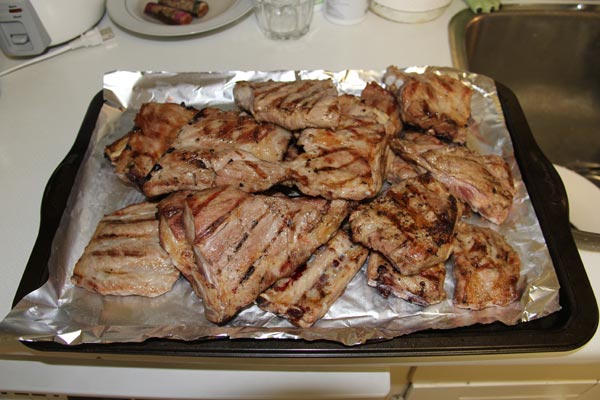 Cooking succulent slow cooker BBQ ribs for a crowd is an easy way to create a crowd pleasing main course. Using your slow cooker to cook the ribs frees up your time to work on other parts of your dinner party. Whether it is a casual gathering of friends and family on the patio or a more formal sit down get together, cooking your BBQ ribs in the slow cooker is a great option.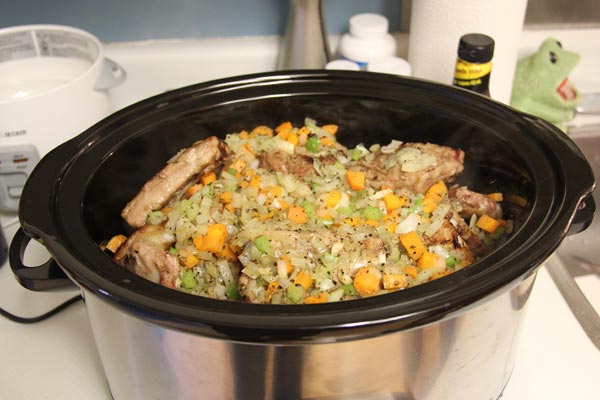 Making Succulent Slow Cooker BBQ Ribs for Entertaining
Executing this recipe for cooking easy barbeque ribs in your slow cooker may seem complicated at first glance but I will break it down and simplify everything to make it easier for you. Browning the ribs under the oven broiler is one way but you can also brown your ribs on your barbeque. The barbeque method is great in the summer months and keeps any broiling odors outside of your kitchen. While your ribs are browning, cut up the onion, celery, carrots and garlic. Organization the preparation will keep everything simple. Gather the all of the ingredients together and have your cooking utensils ready to go before you even start. This will make it so much easier to prepare your recipe. This is a good hint anytime you are cooking. It may seem silly to spend so much time getting all the ingredients out of the fridge and cupboards but believe me it will make a difference.
Keep watch on the ribs browning either in your oven or on your barbeque. Remove them from the heat when they are browned and put them directly into your slow cooker. Add the sautéed onions, celery, carrots and garlic to the slow cooker and top it all off with the barbeque sauce. Set your slow cooker to begin the cooking process and wait for the aroma of slow cooker BBQ ribs to permeate your home.
Cooking the barbeque ribs in the slow cooker has freed up your time to attend to other chores on the day of your party. By the time that your guests arrive, they will smell the delicious barbeque ribs simmering in the slow cooker in addition to the other mouth-watering dishes that you have lovingly prepared for them. Because you have used the slow cooker to cook the ribs, they are already in their own serving dish. Just place your slow cooker right onto your buffet or serving table. If your slow cooker has a removable insert, you can take the insert out of the cooking unit and place it on the table. However, if you are having a very casual style gathering where people will be wandering back and forth to the serving table you may want to keep the barbeque ribs hot for a long time. This is easily done by setting the heat level to low or warm and placing the slow cooker directly onto the serving table. You will need to have access to an electrical outlet, making sure that you do not have a tripping hazard.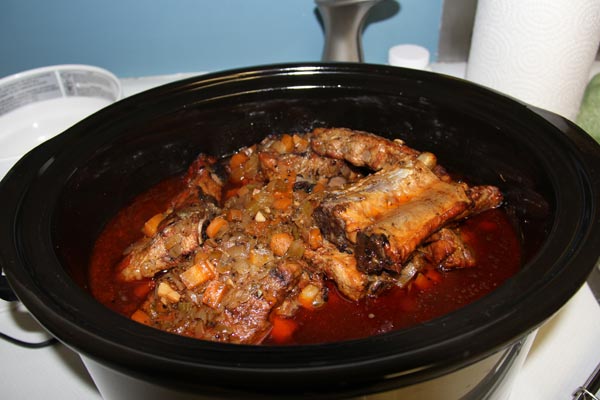 Create Varieties of Slow Cooker BBQ Ribs
Experiment and be creative with the ingredients that you use in your slow cooker recipe. You can take any recipe and alter it to be your own special recipe. Try using different types of barbeque sauce; for example honey garlic or hot and spicy. Adding fresh vegetables in the last hour of cooking will provide you will vegetables that you can serve with the meat. Remember if you add your vegetables too early, they will flavor the meat but will lose their shapes and fresh flavors, making them undesirable for serving.
This recipe for Slow Cooker Barbeque Ribs is delicious served with fresh baked buns, canned baked beans and a fresh salad or coleslaw. Enjoy your slow cooker and put it to good use that will give you more time to enjoy time with your friends and family. Check out the recipe here: http://www.canadianliving.com/food/slow_cooked_barbecue_ribs.php.